Photos from the People's War in Nepal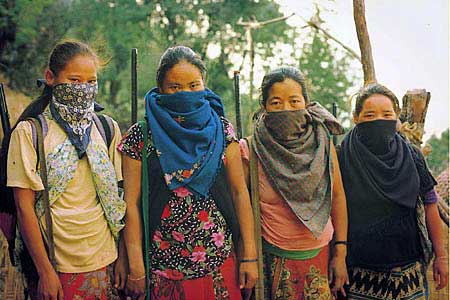 Maoist Militia women in Rolpa District, Western Nepal
In 1999 photojournalist Li Onesto traveled to Nepal and went deep into the guerrilla zones where peasants had been waging a "People's War" since 1996. The Communist Party of Nepal (Maoists), leading this revolution, gave Li Onesto unprecedented access to political and military leaders, women's organizations, families of people killed by the police, and common peasants. She came back with notebooks full of interviews, hundreds of photos and tapes of music performed by guerrilla "cultural squads." During her trip Li Onesto also did an extensive interview with Prachanda, the top leader of the CPN (Maoist).

Since Onesto's trip, the conflict between the Nepalese government and Maoist guerrillas has intensified tremendously. There have been military encounters involving thousands of guerrillas and the Nepalese ruling class has been in a constant state of crisis over how to deal with the growing insurgency. By the government's own admission Maoist guerrillas now control huge areas of the country.

The Nepalese government, along with neighboring India, have labeled the Maoists in Nepal "terrorists" and the fight to defeat the People's War is being promoted as part of the "worldwide war on terrorism." In the countryside, thousands of people have been killed and the suspension of constitutional rights has meant the detention, interrogation and jailing of hundreds accused of being "Maoist sympathizers." The United States, UK, India, Russia, China, and Belgium have all given political and military support to the Nepalese government's efforts to defeat the Maoists. But in the face of all this the People's War has continued to grow and advance.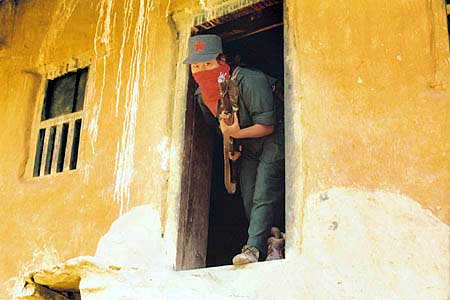 Woman member of the People's Army in Rolpa District, Western Nepal out of the door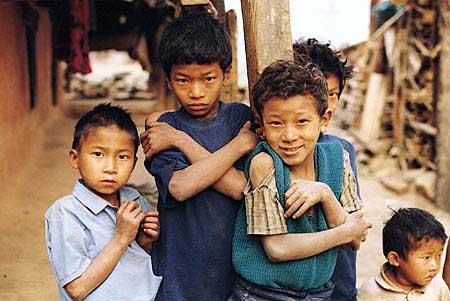 Village in a guerilla zone in Western Nepal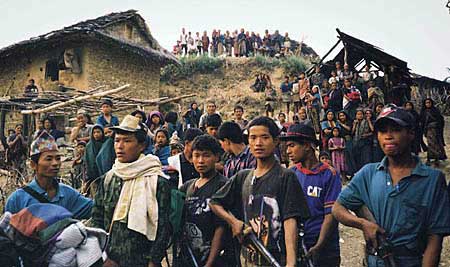 Militia members and villagers in Rukum District, Western Nepal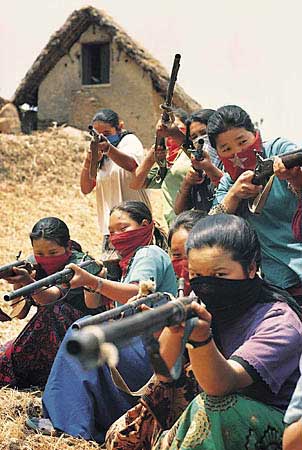 Maoist militia women in Rolpa district, Western Nepal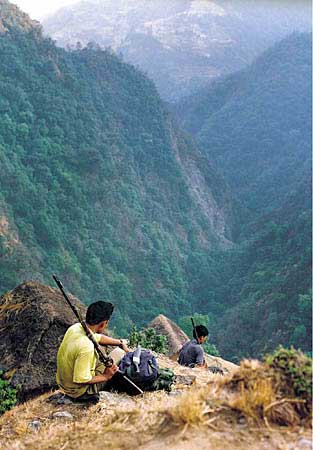 Maoist guerrillas in the mountains of Rolpa District, Western Nepal
For more information, please contact the Ad Hoc Nepal Solidarity Committee at nepalsolidarityusa@yahoo.com.